Interview with Finnadvance CEO & Founder Prateek Singh
Organ on Chip Development Platform Akin to Semiconductor Manufacturing: Finnish Startup Transforming Human Clinical Trials
Writer:Yuko Nonoshita Editing: Mikio Kitajima/ASCII STARTUP
The biotechnology sector is a growing market globally with a high number of startups entering the space. Founded in 2019, Finnadvance has been attracting a lot of buzz due to its specialized application of biomaterials in Microphysical Systems (MPS), by offering the unique hardware solution 'AKITA' as a research and development platform. We talked with CEO, Prateek Singh, to learn about Finnadvance's commitment to intellectual property and its necessity in advanced technology development.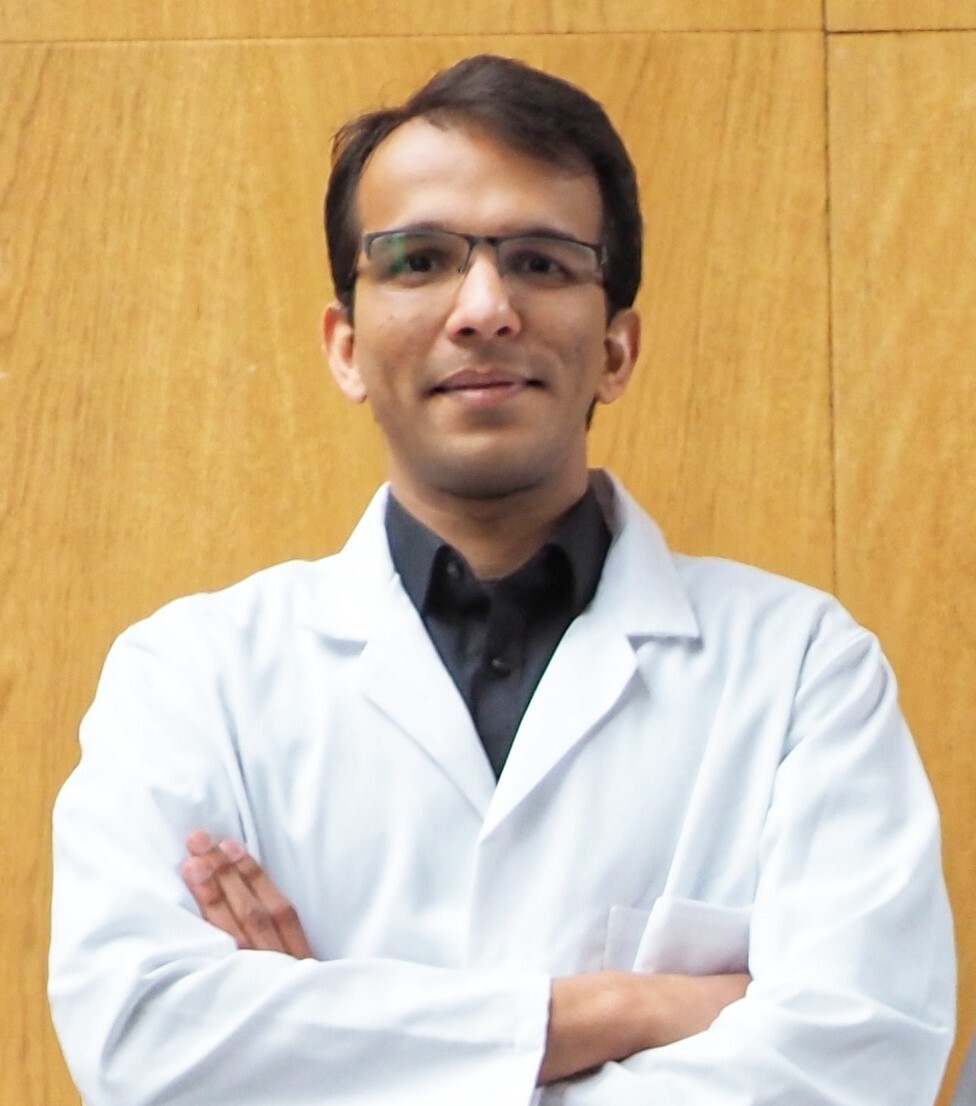 Finnadvance Founder/CEO Prateek Singh
Prateek Singh is a biotechnology entrepreneur with a Master's in Biochemistry and Bachelor's in Engineering. With 21 publications and patents to his name, Prateek has worked in the techbio sector for close to 10 years.
Having previously founded robotics and AI companies with successful exits, he is now building a software-backed technology platform to grow miniature human organs to enable faster drug discovery, without using animals.
Developing All Services In-house Through an Engineer-Oriented Vertical Organization
For the commercialization of in development pharmaceutical drugs and medical products, clinical trials are required. Even in cases with promising results in animal trials, 90% of these positive trials are ineligible for the jump to human clinical trials. In addition, overseas, there is a large push to ban the use of animals in preclinical testing, resulting in alternative methods being pursued.
Finnadvance is a cutting-edge startup developing next-generation in-vitro organs-on-a-chip using biomimetic technology, while building a humanized R&D platform. Of particular note is the AKITA series, a set of proprietary devices, including equipment and culture plates that can continuously conduct repetitive measurements. AKITA has already gained high reliability and market share in the application of in-vitro toxicology testing, and is becoming known as a revolutionary tool for researchers and biotech companies looking to massively reduce both R&D time and costs.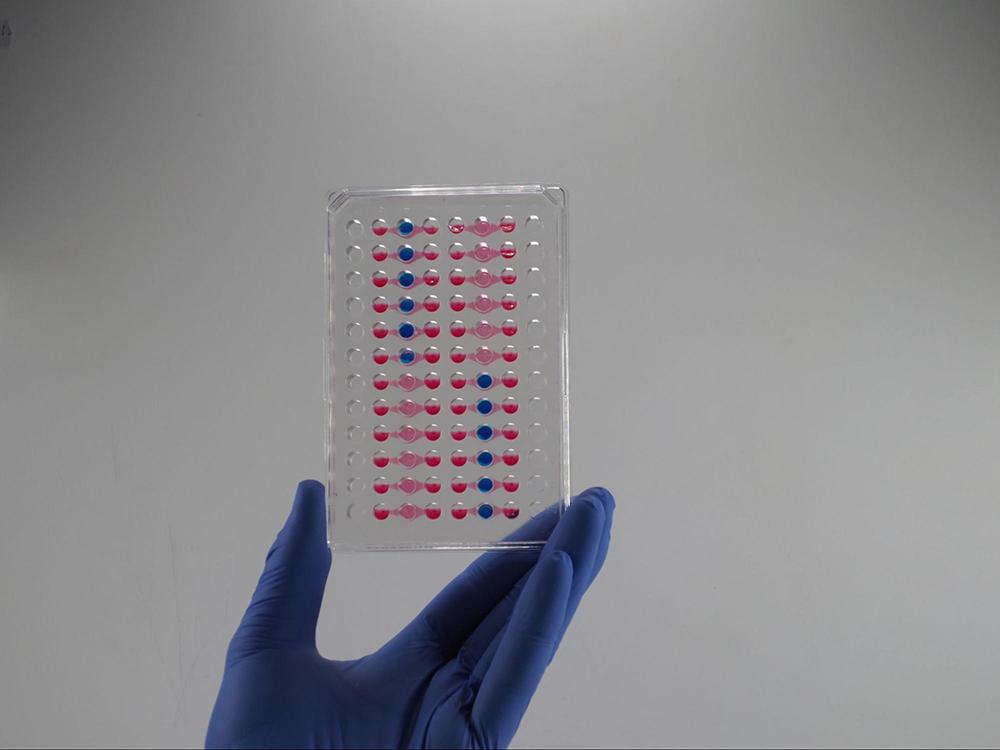 Founder and CEO, Mr. Prateek Singh, specializes in chemical engineering with a focus on biotechnology, but his background also covers both civil and mechanical engineering. Mr. Singh, having been enrolled in a Master's Degree in Biochemistry and Protein Science in Finland, founded Finnadvance in 2018 after one of his several inventions was recognized and funded by the European Union.

"We are a vertical company with engineers in several field specializations and conduct all research and development in-house, everything from software to hardware development," Mr. Singh explained. "Using technology in the same manner that semiconductors are manufactured, we develop an organ-on-chip system for use in laboratory experiments. We are building a platform to bridge the gap between animal and human testing models."

Recent technology developments have gradually led to an uptick in AI, such as machine learning, in the design of drugs. However, even with a library of medicines being created, there is still the issue that clinical trials have to rely on animal testing, Mr Singh explained. For example, with the development of the COVID-19 vaccine. Vaccine development usually takes approximately ten years to develop, but this vaccine was completed in just two years. Behind the scenes, however, this process was completed through a record number of animal trials, and there were still not enough animals available at the time for research and development.

"The methods we have developed have not only shown the potential of offering a substitute in animal testing, but we can also recognize their usefulness. In the future, our technology should help to give individuals, who have shown little response with conventional anticancer treatments, the technology to have biopsies of their own tissue cultured to provide the most suitable chemotherapy cocktail for that person." ~ Mr. Singh.

Since the establishment of Finnadvance, the company has implemented a thorough level of quality control. Even when encountering failures, the company can swiftly identify issues which have accelerated growth by maintaining healthy margins. "By providing high-quality products, we improve research development speed and accuracy, all while keeping overall costs down." Mr. Singh indicates his confidence in Finnadvance's technology.
With 22 Filed Patents, Even Now 3~5 Inventions are Produced Per Month.
Finnadvance conceived several of their ideas at its inception, and the first year of the company was spent coming up with ideas.

"Even now, we produce about 3~5 inventions every month, which is a clear advantage, but you shouldn't proceed with the patent process if it does not bring that advantage to your business. Preserving your technology via know-how or trade secrets can be a better solution. Whether you have one patent or 100 patents, it doesn't matter if a client/customer isn't willing to pay for your product," Mr. Singh asserts.

As far as a company is concerned with how the importance of intellectual property plays, "Nowadays it is easier to start a company or business as the processes have simplified to speed up that process, even modest technology can be made valuable with IP protection. If you don't have protectable assets and don't build that safeguard, you will struggle to outbid your competitors. IP can be the trump card for technology companies when seeking attractive M&A offers," Mr. Singh states.

When asked what he is careful about when obtaining patents, Mr. Singh replied, "when considering our own specialties in technology, we must consider checking the status of existing open source. It's vital to ensure that you take care to not infringe on any existing intellectual property. If you can confirm that it is, infact, completely novel, then you can take inventions into the production phase. However, now you must decide to either proceed with the patent acquisition, or keep your technology a trade secret."

When claiming novelty or the inventiveness of your patent, to avoid rejection from patent offices, "it's important to keep in mind that patents have to be extremely clean." Furthermore, Mr. Singh advises keeping in mind that, depending on the country, patents can cost upwards of 10~20,000 USD per year per patent, too.
Providing an Internal Platform for Collaborative Research Tools with External Researchers
AKITA Lid, a multi-channel TEER (trans epithelial electrical resistance) measurement device made for the AKITA Plate
Finnadvance has strong patent application power. On the other hand, they feel it is important to offer their platform and collaborative research tools to the community and users at large. "By sharing our data with outstanding researchers, it allows our platform to meet the industry standards, giving us scientific credibility and positioning us in a win-win situation with the scientific community." (Mr. Singh)

Being flexible with external parties while building technologies in-house helps speed up the advancement of next-generation technologies. Sometimes, it's advantageous to collaborate with OEMs as " it is the best way to receive the right support or technical documentation when buying or making a device." With that, Singh stressed that there is one important thing when building positive, cooperative relationships with external organizations: "always check references."
On the Horizon, Global Expansion to Include IP Registration in Japan
Finnadvance will continue to expand with expectations to penetrate the biotech-leading countries, South Korea and Japan.

"Our base is Finland, but we are preparing for the Japanese, South Korean, Asian, and North American markets. This field has many top-class researchers globally, and we intend to collaborate with them. In Japan, both the biotechnology and primary healthcare fields are advancing significantly. However, Dementia, Alzheimer's, Parkinson's, myocardial infarctions, and other related illnesses are still some of the leading causes of death. These illnesses are a primary focus of ours, and we are considering collaborative research and development for them. To that end, I felt it important to register for patents here in Japan too."

Until today, Mr. Singh has experience in a variety of patent applications in several countries, "I will continue to be proactive in patent acquisitions: the lessons learned about patents this way show that I successfully received them myself, teaches me more, and gives a significant boost to credibility."